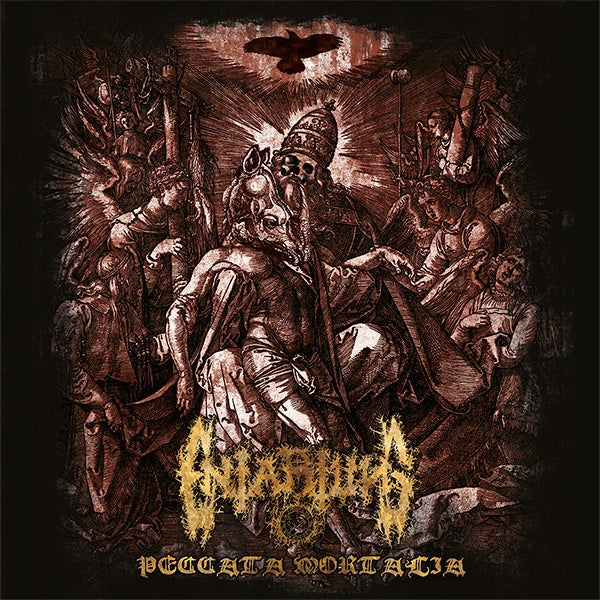 Entartung - Peccata Mortalia - LP
ENTARTUNG's Krypteia debut displayed a young black metal band with an old soul, breathing deep the spirit of ancient darkness. But with their second album, Peccata Mortalia, ENTARTUNG exhale a crypt-stench stronger than death. Indeed, Peccata Mortalia displays the duo in an even stronger (black)light, the songwriting both more assured and distinctive and the execution more vile and grim. Shadow-draped yet melodic, despite the band's Teutonic origins, ENTARTUNG forego the mystical/medieval vibe of their country's usual black metal style and, in fact, slot well alongside Finland's filthy and emotive idiom of the past decade. By any description, however, Peccata Mortalia is black metal traditionalism par excellence.(N.T.B.)

The vinyl version of "Peccata Mortalia" comes with a A5 sized 16 pages booklet.
The first 100 copies are in red and the remaining 250 copies in black vinyl.