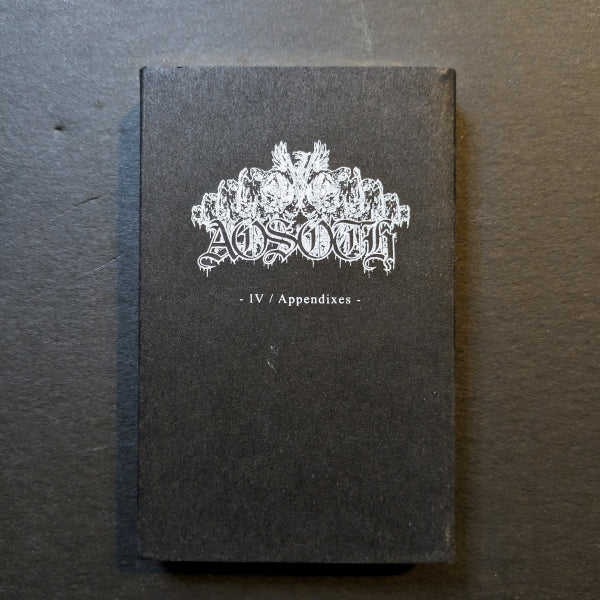 Aosoth - IV / Appendixes
Shell printed black cassette in golden casing, 4 panel J-card and handmade silkscreen printed slipcase.
Tracks from the 7'' split with Kommandant (A1/B1), the 10'' EP IV (A3/B3 & A4/B4) and the 12'' split with Order of Orias (A2/B2).

Limited to 200 copies.
Program repeats on side B.