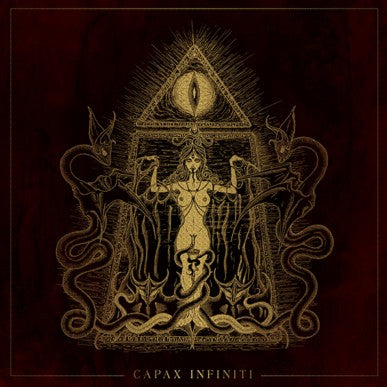 Hetroertzen / Dødsengel - Capax Infiniti Digipak CD
"Capax Infiniti" is the split full-lenght album of Hetroertzen and Dødsengel.
Released in 2013 on a deluxe limited vinyl by Lamech Records and Barghest.

This is the CD version.

- 8-panel deluxe digipack CD including lyrics and artwork
- UV glossy finish
- inside blood red flood
- Artwork and Layout by 109 Art and Barghest.
- Mastered by Kark.

Released by Lamech Records and Canonical Hours.